Technology by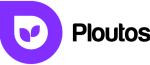 A trusted network
Enjoy hassle-free investing. We do the hard work so you don't have to.
$30M
Assets Under Management

We care about the middle class and work towards their financial independence.

Our cooperative is led by SEC-licensed fund managers. They bring on board a wealth of knowledge and access.

Our operating costs are kept lean and we negotiate preferred rates to deliver above-market returns.

We have partnerships with global funds to reduce currency and political risks.
We directly manage investments to minimize third-party defaults.

Our executives have professional histories and reputations lending to the credibility of the platform.

Members take our investment course for free to deepen financial literacy.
Investment pools
Our cooperative offers Naira and Dollar investments for different risk profiles and investment objectives.
We've pre-selected asset classes for each pool to make things simple.
Take Our Free Investment Course
Improve your investment knowledge with our self-paced course.
Blog & Press
Welcome to our monthly financial round-up. In this edition, we take a panoramic view of the global economy and then focus on Africa's dynamic markets. Our mission? To equip you with the intelligence that gives you the edge. So, get ready for an exciting adventure as we navigate the economic terrains! US Economic Outlook: A […]
Read More
Subscribe to our newsletter